With storytelling, you can get a better impact with your keynotes, presentations and with your articles, for example, on LinkedIn or on Medium.com
That is because executive storytelling is a very effective way to establish a #connection to your audience. And the better your connection, the more you achieve with your communication.
The way you communicate as an executive is particularly noticed and discussed, often publicly. Executive storytelling has great advantages for you, regardless of whether you are in a common or critical communication situation: It makes it easier for you to get the required attention and with your story you can convince both on a rational and emotional level.
If you want to be on the safe side, get professional advice. I work for you hands-on, so you save a lot of time. Uncomplicated cooperation and absolute discretion are a matter of course for me.
Increase the effectiveness of your communication with executive storytelling and win people over for your goals:
Consulting and Strategy in Executive Storytelling (Leadership Storytelling / Storytelling for Executives / Business Storytelling / Corporate Storytelling)
Effective hands-on storytelling for your upcoming keynotes, speeches and presentations
Storytelling for your internal and external events and your public performances
Storytelling for your presence in the social and other media, e.g. LinkedIn and Medium.com
Communications advice and preparation for interviews, panel discussions and challenging speech situations, e.g. communication with critical audiences
Storytelling ghostwriting / storytelling speech writing for executives and members of the C-Suite (customized ideas, keywords and manuscripts for your speeches, keynotes and presentations)
Consultation on your premises, by phone, via Skype
All services in English and in German
Industries: IT, Tech, Blockchain, Finance, Economy, Industry, Pharma, Health, Science
You have any questions or want an offer?
---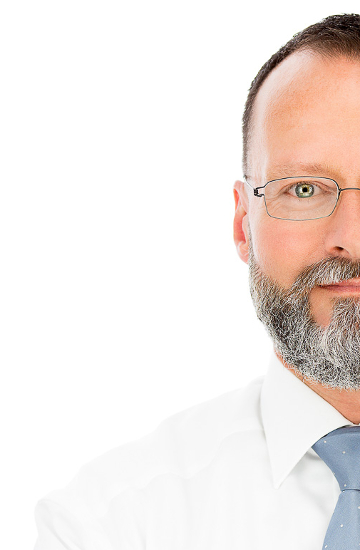 Which methods of communication executives use to have the strongest impact:
The story of rationalCEO.com
and a recommendation for you.
---
With the right advice and the fitting strategy for your upcoming speech or communication task, you will save time and reach your goals more safely.
When you are facing an important presentation or a challenging communication situation, I will support you in an uncomplicated and pragmatic way.
Pre-analysis of your speech situation
Answers to your individual questions about your performance for an audience
Content related communication consulting (if necessary also keywords, concept or story/speech script)
Strategies for difficult speech tasks and critical speech topics
All services are tailored to your personal needs
Your key advantages: You get very fast, professional support and directly applicable information. That makes it easier for you to establish and strengthen your connection to your addressees. With the right strategy, the loyalty of your audience increases considerably.
Typical scenarios on which executives ask for advice:
✓ Inspire people and win them over to your goals
Whether it's a presentation in a small circle, a speech in an event hall or, for example, a panel discussion with critical conversation partners: You can only reach and convince your audience if you succeed in establishing contact. People open up to you and your concerns, become willing to cooperate and get inspired only when they feel and know they are connected.
✓ Speaking confidently and safely in front of an audience
The most effective, easy-to-implement techniques to achieve the greatest effect are best experienced in a consultation tailored to your individual needs. As an internationally awarded speaker and winner of various rhetoric competitions, I will show you the best techniques for you to gain confidence, strengthen your image and improve your persuasive power. On request with video analysis.
✓ Advice and support directly at the event
For this purpose I will accompany you to your performance and give you tips for your concrete speech situation at the location. This will help you to make the best use of the stage and any equipment you may have and to know which special features of the venue you should take into account. In addition, I will discreetly analyse your speech performance from within the audience in order to provide you with feedback and concrete suggestions for optimising your future performances.
✓ Critical speech situations
Some topics that executives have to talk about are sensitive or controversial. Occasionally the audience is especially demanding or has a critical attitude towards the topic. When journalists and the media are present, the tension can be even greater. With targeted advice, the right strategy and appropriate preparation, you are much more confident in such situations and can more easily establish a connection with your audience or, for example, the public.
✓ Panel discussions and expert talks
Public discussions are a special situation. Here you are not only observed by your discussion partners, but also by your audience and possibly also by cameras. If it gets a bit heated, it is still necessary to let everyone save face. A targeted consultation, tailored to the topic and the discussion participants, plus if appropriate a convincing story, can help you in this situation.
You have any questions or want an offer?